Scenic Plane Flights - Mountain Air Tongariro National Park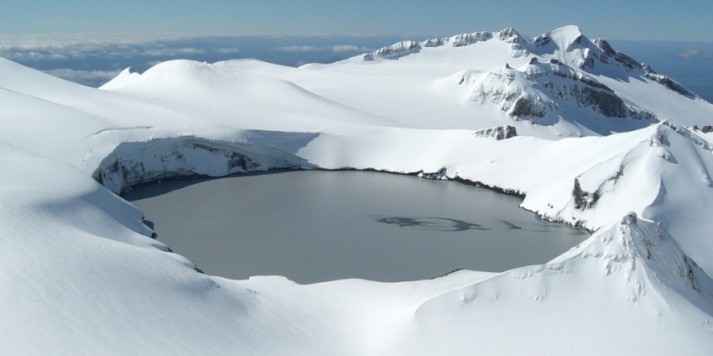 from NZD$120.00
Scenic Plane Flights - Mountain Air
Description
Experience the breathtaking views of New Zealand's oldest National Park and World Heritage Site with a scenic flight over the dramatic landscape of the area. See into the live craters of Mt Tongariro, Mt Ngauruhoe and Mt Ruapehu, and view the spectacular lakes on the mountains, the Emerald Lakes, the Blue Lake and the Tama Lakes.
Tongariro National Park is a world heritage site and is the second oldest National Park in the world after Yellowstone in America. The National Park is an active volcanic area and includes three mountains, Mt Ruapehu, Mt Ngauruhoe, and Mt Tongariro, which were presented to the people of New Zealand in 1887 by Te Heuheu Tukino IV, Paramount Chief of the Tuwharetoa tribe.
Tongariro Crossing - 15 mins flying
Fly around Mt Tongariro's volcanic craters and view the world famous Tongariro Alpine Crossing, Mt Ngauruhoe's perfect cone, alpine lakes and the Chateau Tongariro Resort.
Northern Circuit - 25 mins flying
A spectacular flight over Mt. Tongariro's craters, alpine lakes and classic shaped volcano of Mt Ngauruhoe, called 'Mt Doom' in The Lord of the Rings.
The Volcanic Explorer - 35 mins flying
Our most popular flight climbing to 10,000 feet over all three volcanoes in the Tongariro National Park including the active crater lake of Mt Ruapehu and Lord of the Rings sites. This flight also departs from Taupo.
Trip Includes
Views of the volcanic Tongariro National Park & World Heritage Site
Scenes from past and present volcanic activity
Views of the Ketetahi Hot Springs, Blue Lake, Emerald Lakes, Red Crater, Tama Lakes, Tongariro Crossing one day walk, the central desert, native forests of the Park, the tussock country, sheep farmlands and Lake Taupo, the biggest crater lake of them all
Outstanding photographic opportunities
Scenic flight with informative commentary & guaranteed window seat
Return transfers available from Whakapapa Village & National Park Village
Duration
Departures
Flights depart daily on demand from 8am
Make your own way to Chateau Airport at the intersection of the turn-off to Whakapapa Ski Area, Mt Ruapehu & State Highway 47
Volcanic Explorer flight also departs from Taupo airport
Operates all year
Other Information
Flights are weather dependent
Child rates apply (3-12yrs)
Infants 2 years and under FOC
Maximum individual passenger weight is 130 kg
Minimum of 2 people required to confirm all flights. If you are travelling on your own then we may be able to confirm the flight with other bookings
Autumn / 12:04am
Easy to book
1 Select

your activities

2 Secure

online payment

3 Instant

email confirmation

4 Flexible

to make changes