Queenstown to Milford Sound: The 4 Best Ways to Travel in 2023
Queenstown to Milford Sound: The 4 Best Ways to Travel in 2023
Milford Sound, a stunning fiord located on the southwest coast of New Zealand's South Island, is a must-visit destination for any Queenstown visitor. Surrounded by towering cliffs, cascading waterfalls and breathtaking landscapes, Milford Sound offers an unparalleled experience of natural beauty in New Zealand.
In this blog post, we will explore the four best ways to travel from Queenstown to Milford Sound in 2023, allowing you to make an informed decision for your next Queenstown holiday.
As your dedicated travel partner, Everything New Zealand is here to provide expert guidance and offer the best Milford Sound tours out there, ensuring you have an unforgettable experience.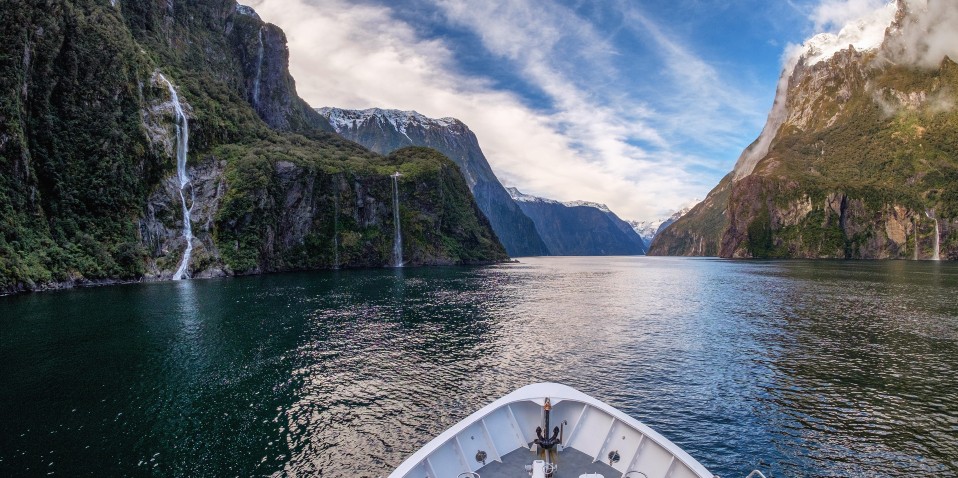 1. Milford Sound Self-Driving Adventure
For those seeking flexibility and the freedom to explore at their own pace, a self-driving journey from Queenstown to Milford Sound is the perfect option. The scenic drive takes you through awe-inspiring landscapes, including Te Anau township and the iconic Homer Tunnel. It is recommended to start early to avoid crowds and allow yourself extra time for driving through the mountains.
With the help of Google Maps and a sense of adventure, you'll have the opportunity to stop at various viewpoints throughout the drive and immerse yourself in the beauty of Fiordland National Park. At Everything New Zealand, our favourite stop off points include: Lake Te Anau, Eglinton Valley, Mirror Lakes and the Milford Valley Lookout. On your return drive to Queenstown, the Devil's Staircase lookout point offers fantastic views over Lake Wakatipu.
The real highlight of the self driving adventure from Queenstown to Milford Sound is exploring your destination. Whether you choose a cruise, kayaking tour or the underwater observatory, this will be a day to remember!
Activities to consider: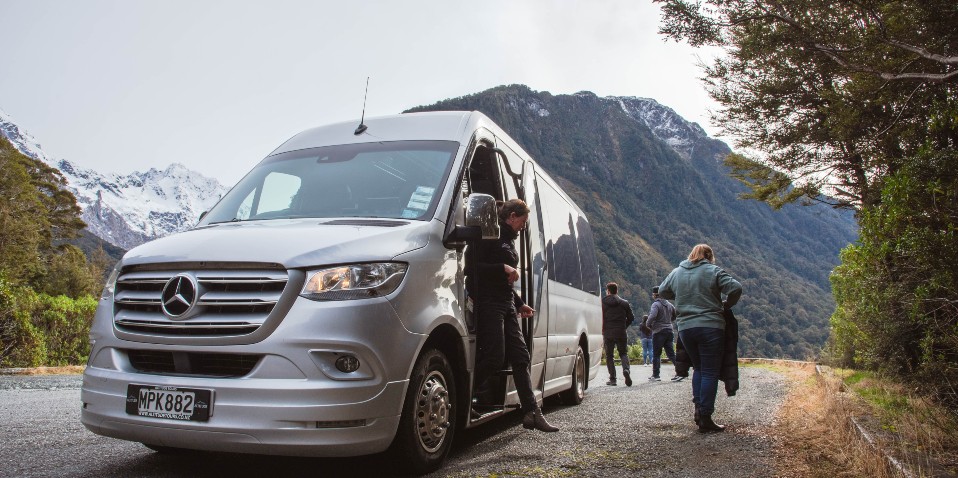 2. Milford Sound Coach Tour
Embarking on a coach tour from Queenstown to Milford Sound is an excellent option for those who prefer a guided and hassle-free experience. Sit back, relax, and enjoy the scenic drive with informative commentary from experienced guides who can share fascinating stories about the region's history, flora, and fauna.
Coach tours also include scheduled stops at key viewpoints, ensuring you don't miss out on the best photo opportunities.
Activities to consider: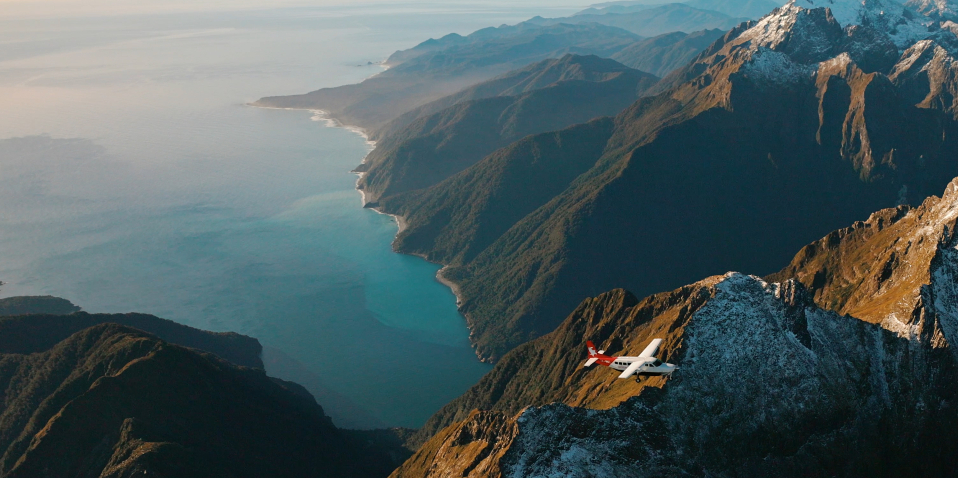 3. Milford Sound Scenic Flight
For travellers seeking an unique aerial perspective, a scenic flight to Milford Sound is an absolute must. Witness the grandeur of Fiordland National Park from above as you soar over rugged peaks, turquoise lakes, cascading waterfalls and the fiord itself. A bird's-eye view allows you to appreciate the vastness and untouched beauty of this World Heritage-listed area.
Activities to consider: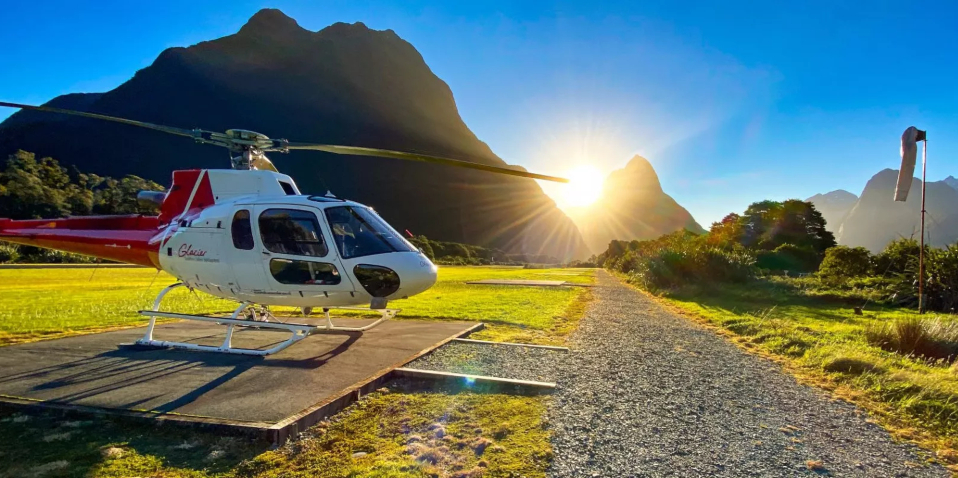 4. Milford Sound Helicopter Flight
If you crave an extraordinary and exhilarating journey, then a helicopter flight from Queenstown to Milford Sound is the ultimate way to experience the eighth wonder of the world. This once-in-a-lifetime flight will take you on a thrilling aerial escapade, revealing the untamed beauty of the Southern Alps and Fiordland National Park from above.
Activities to consider:
Whether you prefer the independence of self-driving, the convenience of a coach tour, the awe-inspiring views from a scenic flight, or the adventure of a helicopter tour, we at Everything New Zealand can assist with planning the perfect day out from Queenstown to Milford Sound.
With local travel experts on hand through every step of your booking journey, Everything New Zealand is your trusted travel partner, offering only the best tours and activities in New Zealand. Book your dream Milford Sound adventure with us today and prepare for a journey that will stay with you forever.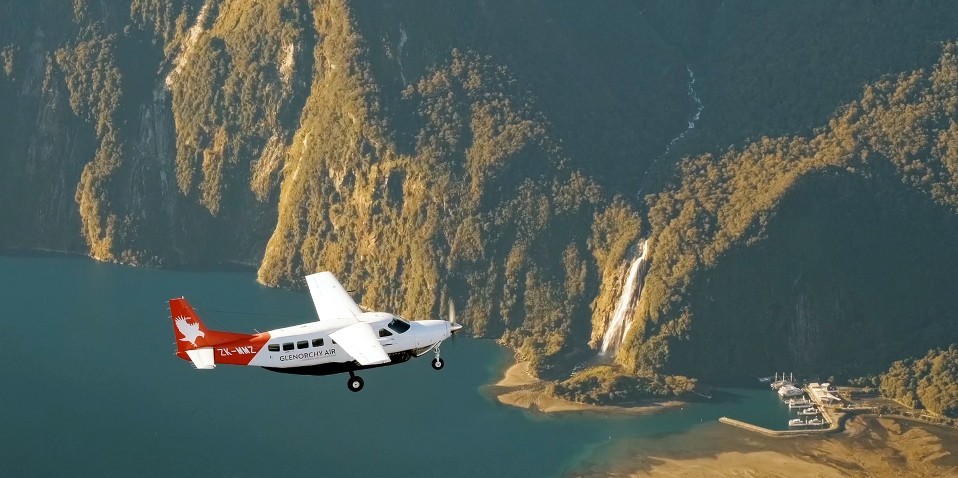 rating
93% of new customers that used Everything New Zealand to provide advice and securely book their NZ activities have let us know they've had a good or excellent experience with us. Thank you.