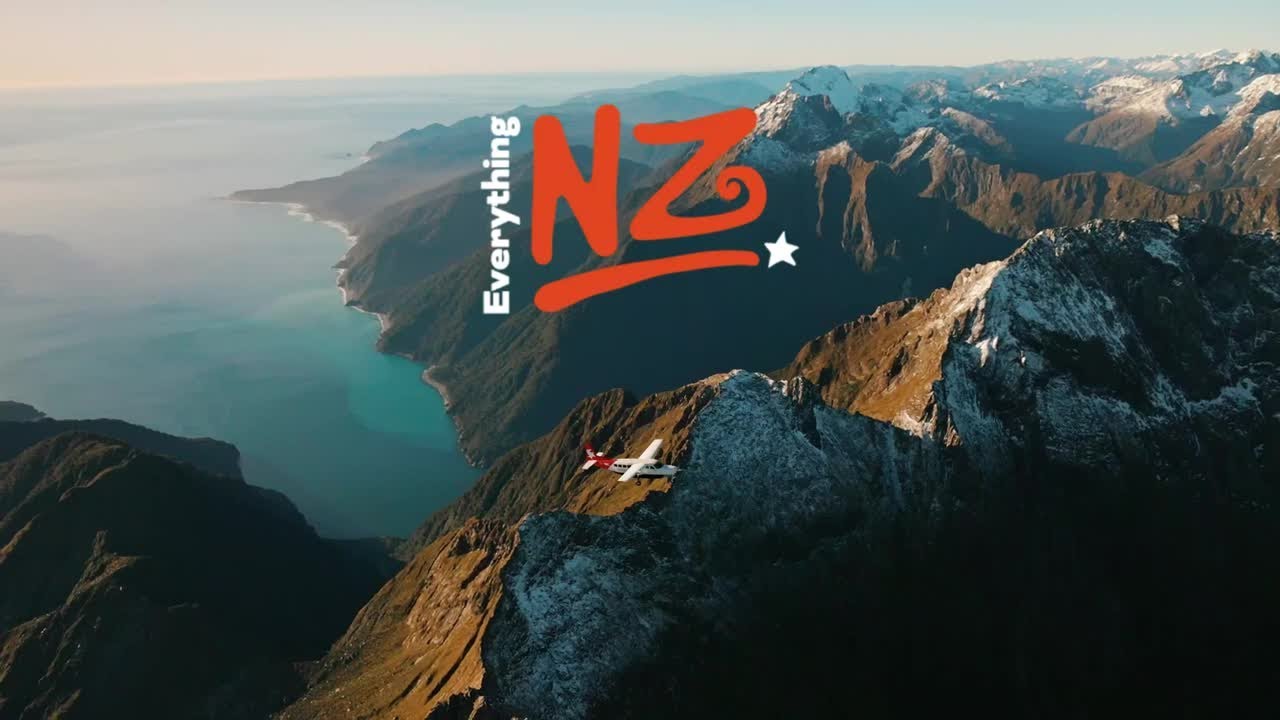 Booking New Zealand Activities Since 2004
Your full service New Zealand activity and tour experts. Explore things to do, book now, create custom itineraries, compare products, authentic customer reviews, and last minute deals. Talk or live chat with us today.
Quality Experiences
Each individual tour & activity listed on this website is handpicked for its excellence and value by our local destination experts.
Booking Flexibility
Sometimes plans change. Our $15 change & cancellation protection offers you peace of mind. Conditions apply.
NZ Owned & Operated
Based in Queenstown, the Everything New Zealand team have been promoting Kiwi tourism domestically & abroad since 2004.
Friendly Support Humans
Our friendly & knowledgeable customer experience team are available to assist you 7 days a week via live chat, phone or email.
Discover New Zealand's Best Destinations
Explore Popular New Zealand Locations in the North & South Island
From the Bay of Islands in the far north to Queenstown in the deep south, New Zealand has dozens of unique and worthwhile visitor destinations to choose from.
Compare New Zealand's Favourite Experiences
Choose from Adventure Activities or Sightseeing Tours
Whale watching, glow worm cave tours, Maori cultural experiences, wine tasting, jet boating, white water rafting, bungy jumping... Your hardest choice is going to be what to leave out!
Book New Zealand Activities & Tours
The Best New Zealand Experiences at the Best Price
Visit our On Sale page to see what's hot right now. Book the best New Zealand activities and tours with the local experts.
All prices shown in NZD$.
Recent New Zealand Blog Posts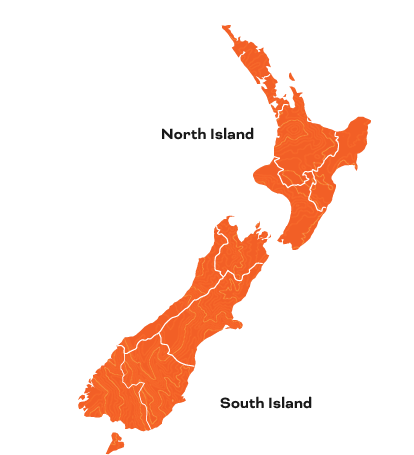 Auckland
Canterbury
Central North Island
East Coast
Lower North Island
Northland
Otago
Southland
Tasman / Marlborough
West Coast
Auckland
Christchurch
Rotorua
Taupo
Wellington
Bay of Islands
Queenstown
Milford Sound
Abel Tasman
Franz Josef
New Zealand Activities & Tours - Your Host for Curious Explorers!
Welcome to New Zealand, one of the most unique and spectacular countries on the planet and home to 5 million outdoor-loving and adventure-crazy Kiwis.
NZ is filled from top to bottom with stunning scenery, snow capped peaks, secluded white sandy beaches and wide open roads that weave endlessly through the North and South Island's amazing natural wonders. Friendly, down to earth locals and a prolific and proud indigenous Maori culture set the scene for a fascinating, rich and totally fulfilling New Zealand holiday experience.
Where should I go in New Zealand?
Known locally as Aotearoa, the 'land of the long white cloud', New Zealand is geographically a small country, about the same size as Great Britain, Japan or the state of Victoria, spanning only 1600 kilometers from Cape Reinga in the far north to Stewart Island in the deep south. But when it comes to adrenalin pumping adventure activities and world class sightseeing opportunities, New Zealand punches well above its weight. This beautiful country is Home to Queenstown, the adventure capital of the world, where you can bungy jump, go jet boating, taste superb wine and much more. Other popular tourist destinations include experiencing Maori culture in Rotorua, the North Island's adventure town, Lake Taupo, epic scenery at Milford Sound, glacier hiking in Franz Josef Glacier, whale watching in Kaikoura ... the list goes on and on and on!
New Zealand Activities - Things to do in New Zealand
If adventure activities float your boat, then why not skydive over snow capped mountains, jet boat through narrow canyons, go skiing down remarkable mountain ranges, white water raft in alpine waters and jungle canyons, or follow in the footsteps of New Zealand's own AJ Hackett and bungy jump off a bridge!

If taking in the sights and relaxing in unparalleled tranquility is everything you've been craving, then experience a scenic flight to Milford Sound, fly in a helicopter, soak in the views from a geothermal hot pool, go whale watching, head up the Skyline gondola or enjoy a Lord of the Rings four wheel drive tour. With so many things to do in New Zealand, we are here to help you go everywhere and do everything!
Why choose Everything New Zealand?
Everything New Zealand is your one stop shop to discover, compare and book activities in New Zealand. We offer independent, unbiased and friendly advice covering New Zealand activities, sightseeing and New Zealand accommodation. Our local experts can help you with a New Zealand activity package that combines all of these things and more, so your New Zealand holiday can be all about making memories. Take a look through our Activity Combos for a New Zealand activities package that is perfect for you, or search through our high quality activity listings, which are sure to inspire you to leave your normal behind.
New Zealand Tours, NZ Travel
Secure your activities now. No booking or credit card fees.
With millions visiting this extremely popular holiday destination every year, booking your adventure and sightseeing activities well in advance means that when you get to New Zealand you can relax. You won't have to queue up for hours at an information centre with hundreds of other tourists trying to book something that may already be full.
We're here 9am - 7pm (NZ time) 7 days a week to answer your questions and we'll endeavour to get back to you immediately with an informed and tailored response.
It is currently 2:03am in NZ.
Book online with our secure, user friendly shopping cart or if you need some help deciding what to do then check out the Q & A's found in each activity listing for answers to commonly asked questions or email our team of local experts.
Alternatively you can contact us and speak with one of our experienced NZ travel customer service representatives in person (if they're not skiing or jumping out of a plane!) by using 'Live Chat' during our business hours.
About Everything New Zealand
For more information about Everything New Zealand and how to get the most out of this website please visit About Us. You may also find the answers to Frequently Asked Questions in the FAQs section helpful.


rating
93% of new customers that used Everything New Zealand to provide advice and securely book their NZ activities have let us know they've had a good or excellent experience with us. Thank you.