Easy to book - Secure Online Payments - Instant email confirmation - Flexible to make changes
Whale Watch Kaikoura
Highly Recommended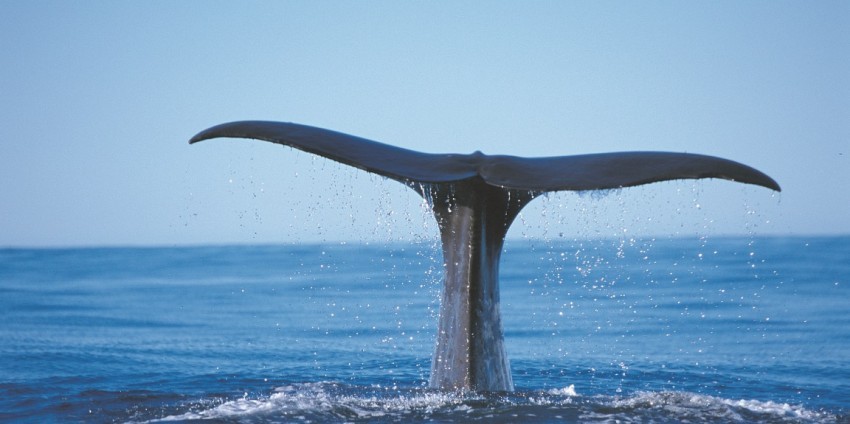 from NZD$150.00
Kaikoura Whale Watching Tour
Description
Whale Watch Kaikoura is the only sea based whale watching tour provider in New Zealand operating all twelve months of the year. Whale Watch offers international and domestic visitors to Kaikoura an exciting close up encounter with the Giant Sperm Whale, the largest of the toothed whales. The 95% whale spotting success rate means you are guaranteed an 80% refund if your tour does not see a whale.
Whale Watch is located in the small seaside town of Kaikoura, a scenic 2.5 hour drive north of the south island's largest city, Christchurch. Majestic snow capped mountains fall into the ocean here, while just offshore the 2km deep underwater Kaikoura Canyon attracts a huge array of marine and plant life, the most famous of which being the Giant Sperm Whale.
Kaikoura's resident Sperm Whales are the largest carnivore on the planet and can reach up to 20 metres in length. They share their unique world with a host of other whale and dolphin species, seals and albatross - all regular sightings aboard Whale Watch tours in Kaikoura.
Specifically designed for whale watching, the modern catamarans used in Kaikoura are equipped with noise minimising engines that significantly reduce underwater noise and have toilets that do not pollute the sea. The spacious main passenger cabin is fully enclosed with air-conditioning, plasma tv screens and comfortable seating and the outside viewing decks offer great photo opportunities.
Whale Watch Kaikoura is fully committed to providing the highest quality whale watching experience while carefully and respectfully managing the use of this wonderful natural resource. As a Maori owned company, Whale Watch upholds the philosophy that embraces people, the land, the sea and all living things as one.
Trip Includes
Return transfers from our booking office in town to our marina
2.5 hrs on the water experiencing nature at its best
Duration
Departures
Departs from the Whale Watch office in Kaikoura located at the old railway station (known as the Whaleway Station)
10am & 12.45pm all year (& 7.15am & 3.30pm during Nov-Mar)
Operates everyday of they year (weather permitting) except Christmas Day
Other Information
If you require transfers from Christchurch check out our Kaikoura Day Tour & Whale Watching Trip
If you are susceptible to motion-sickness Whale Watch offer Aqua Straps for hire or purchase. Natural active motion-sickness tablets are also available but they are not permitted to sell medicated options. These can be purchased at the local pharmacy in the town centre. All Whale Watch tours are graded with a seasickness warning announced over the PA system prior to tour departure
Children under 3 years are not permitted
There is a high demand for our tour in our summer months (Nov-Mar) so we recommend booking well in advance
There is a 95% success rate with an average of 1-2 sperm whale sightings per tour. If your tour does not see a whale you will be refunded 80% of your money back
We recommend dressing warmly with flat shoes
There is a cafe & retail department at the Whale Watch office
No food, drink or film are sold onboard the boats
Adult: NZD$150.00
Child (3-15yrs): NZD$60.00
Genuine Customer Reviews powered by
Service rating: excellent
Excellent organisation.

Product rating: excellent
Very pleasant staff ,who did their utmost to make it a hugely enjoyable experience for everyone.And they succeeded by managing to find two whales ,that gave us a close up spectacular ,and then dolphins to numerous to count ,and finally some sea birds among them the mighty Albatross.
Service rating: excellent
This whale and dolphin cruise is a MUST DO for anyone traveling to Kaikoura. The crew is extremely knowledgeable, friendly and found us Orcas, Sperm whales and dozens of dolphins within minutes. We would give this tour a score of "20" if w could!!

Product rating: excellent
Phenomenal value for the sights, boats, bus and whaling station.
Service rating: excellent
Whilst we did not get to go whale watching the whole experience purchasing tickets through to getting a refund was excellent. Great communication - thanks.
Product rating:
Latest Questions about Whale Watch (Kaikoura)
What is you time for whale watch on Oct, It is take 3.5 hr, isn't it?
Comments
How can I get from Chch to Kaikoura without a car?
Comments
Is there a discount for gold card holders. We will be a group of five.
What times the boat leave?
Comments
what are the tour times in early november
Comments
Hi, what is the cancellation policy of this whale tour?

Regards
Comments
We are travelling to New Zealand in July with our 2 children ages 1 and 3. Is there a whale watching tour we can do as we saw on the website that children under 3 are not permitted.
Comments
Hi. What months of the year are you most likely to see whales on this trip?
Comments
What times are the whale watch boat trips
Comments
What happens with bad weather , after booking?
Comments
Is there a toilet on the boat
Comments
Does the train from Christchurch coincide with the 12.45 trip?Looking at 14th October..Thanks
Comments
I am planning a birthday trip in the summer for my grand-daughter and myself from Ch Ch to Kaikoura and return with a whale watch excision as the added attraction for the day. Do you wait for the train from Ch Ch to arrive at Kaikaoura before the bus leaves for the whale watch boats? The latter departure time of the boats will not have us back at the station in time to get the train back to Ch Ch. If you don't wait a couple of minutes then I will have to have a rethink of the birthday treat.
Comments
Hello, how much do your whale watching tours cost? And how long do they take? Do we get a full refund of money if we don't see any, not just a voucher as we are not from the area?
Regards,
Yanisae Cornes
Comments
Is it possible to purchase a voucher for a friend to go on a whale watch tour? If so how do I go about doing this?
Comments
Comments
What time of day the first of February has the highest probability of whale sightings in Kaikoura?
Comments
Good Morning.
I have 3 daughters & am planning on giving them & their partners vouchers for a whale watch for christmas presents. They can be used at their leisure, as they will have fund the travel from their homes to Kaikoura. Are the vouchers able to be made out in their names and are there expiry dates on them? Thank you.
As I have G mail it may pay to e mail my work address, which is below.
Comments
Do you cater for wheelchair bound passengers?
Comments
Which is the best time to see the whales?
Comments
Hi there. We are wanting to do a whale-watching tour on Wed Feb 27th. Can you tell me if there is a best time of day for seeing whales, or is any time OK.

Comments
hi, i will be visiting nz in feb. Is this a good time to see the humpback whales or should i do tour the next time i come to new zealand?
Comments
I'm pregnant would this be alright to do ?
Comments
will have 2 full days in Kaikoura on 6 and 7 January. Is it better to book a morning whale tour now .. if we wait until our arrival is this a busy time and might we miss out if we dont book now my concern is if we book now the weather may have been better on the 2nd day
your advice please
Comments
What sort of whales are we likely to see mid-November?
Comments
If our train arrives from Christchurch at 9:54 a.m., I am concerned about the time sitting at the train station. How far is the station from town? We would like to take the 12.45 whale watch. Thank you.
Comments
Hi there, do you think it would be necessary to book an independent dolphin watching trip...how likely is it to see both whales and dolphins? Thanks and look forward to your reply.
Comments
Is there a best time of year to see Orca and/or Wondering Albatros?
Comments
Hi, i only have a day and a half to see kaikoura ,i was planning on getting a bus from christchurch at 7.15am in the morning this saturday ,arriving at kaikoura at 9.45am, would this give me enough time to make it to your whale watching tour
Comments
can you tell me if you will be operating on 1 January 2013?
Comments
We will be in the South Island from the end of August to mid September and were wondering if there is a time slot that is better to book to see the Whales? (10am 0r 12:45pm)

Thanks
Sam
Comments
does the month of August have a high or low incidence of whale sightings.
Comments
R U operating ie whale watching tours late September. If so what times are the tours please as doing train from chch and back to chch.
Comments
Hi, I see that child under 3yrs old is not permitted. Is there any reason why it is not allowed?
We have been to New Zealand 3 yrs ago but miss seeing it. This time round we are going again but with our little child which is now 2yrs 3 mhs and we could have missed it.
Thks.
Comments
Do the whales stay all year round
Comments
Hi , my wife & my son will be in Kaikoura on 27th June and would like to do the 10am boat trip . Do I have to pay and book now ? or will it be ok on the day .
Comments
Hi
i would just like to ask what is whale watch kaikoura, when is the best time of year to see the whales?
Thanks.
Eilis.
Comments
Hi,

What species of whale would we expect to see in late August?
Comments
Hi.. At this time of the year would it be successful to spot Whales..?

Thanks

Nigel
Comments
What is the best time of the year to see the most whales
Comments

rating
88% of new customers that used Everything New Zealand to provide advice and securely book their NZ activities have let us know they've had a good or excellent experience with us. Thank you.