Auckland Adventures: Exploring New Zealand's North Island
Auckland Adventures: Exploring New Zealand's North Island
Are you ready to embark on an unforgettable journey through New Zealand? If you're flying into Auckland, you're in for a treat. Auckland, known as the City of Sails, is not only the largest city in New Zealand but also a gateway to incredible adventures across the North Island. Whether you're a nature lover, a thrill-seeker, or a culture enthusiast, Auckland has something for everyone. Let's dive into the best day trips and activities that await you in and around Auckland.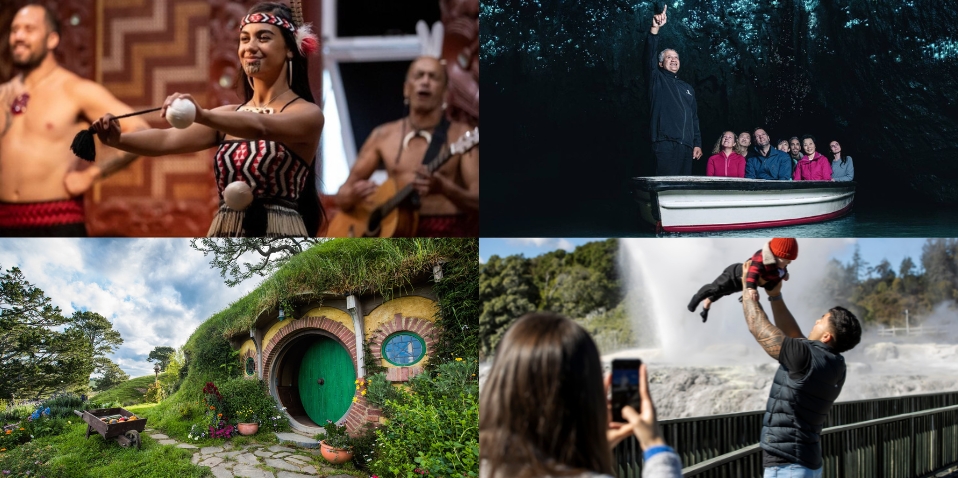 1. Hobbiton, Waitomo & Rotorua Day Trips
For fans of Middle-earth and stunning natural wonders, a day trip from Auckland to Hobbiton, Waitomo or Rotorua is a must. There are plenty of options available, from small group intimate tours to larger coach trips. Choose from visiting the enchanting Hobbiton Movie Set, where you can explore the Shire and immerse yourself in the magic of "The Lord of the Rings" and "The Hobbit" films. Or venture into the Waitomo Glowworm Caves, where thousands of tiny glowworms create an otherworldly glow in the underground caves. Auckland day tours can also include a taste of Rotorua, known for its geothermal wonders, Maori cultural experiences and rejuvenating mud baths. Choose your preferred combination by browsing Auckland Day Tours or clicking the links below: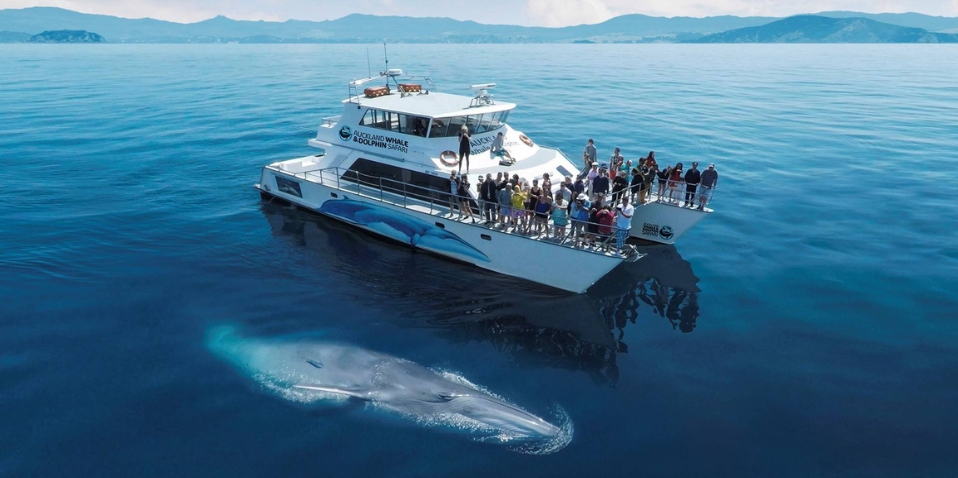 2. Whale Watching Tour
Auckland's Hauraki Gulf Marine Park is a haven for marine wildlife, including whales and dolphins. This summer, join a thrilling whale watching tour to witness these incredible creatures in their natural habitat. It's an experience that will leave you in awe of the ocean's beauty and diversity, departing from just outside the New Zealand Maritime Museum in downtown Auckland.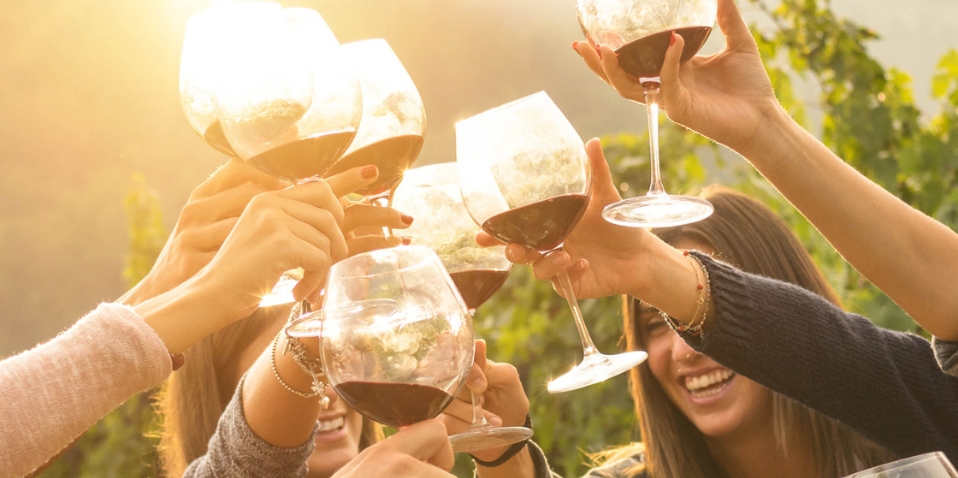 3. Waiheke Island Adventures
A short ferry ride from Auckland will take you to Waiheke Island, a paradise for wine enthusiasts and adventure seekers alike. Explore the island's renowned vineyards on a wine tour, where you can sample some of New Zealand's finest wines. For those seeking an adrenaline rush, consider ziplining through 3 giant ziplines above the lush island landscape.
4. Bay of Islands Road Trip
If you have more time on your hands, rent a car and embark on a road trip to the Bay of Islands. This picturesque destination is famous for its Hole in the Rock Cruise, where you can sail through a stunning natural archway. Don't miss the opportunity to take a day trip to Cape Reinga, the northernmost point of New Zealand, where the Tasman Sea meets the Pacific Ocean in a breathtaking collision of currents. Or if you're an adventure lover, why not tick something off the bucket list with a Skydiving or Parasailing experience?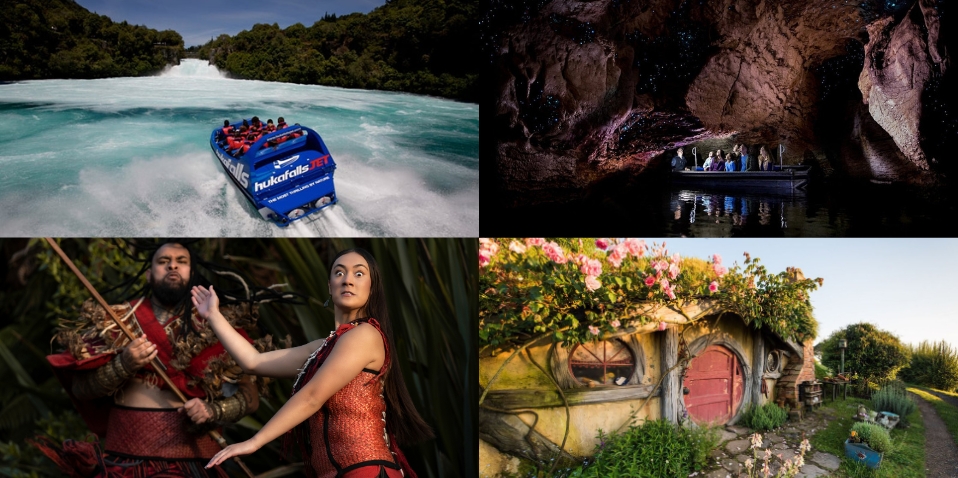 5. Central North Island Road Trip
For the ultimate adventure, take a road trip through the central North Island. Starting from Auckland, embark on a journey to Matamata (home to Hobbiton Movie Set), Waitomo (famous for its glowworm caves), Taupo (known for the thrilling Hukafalls Jet), Rotorua (offering white water rafting, Maori cultural experiences, and geothermal mud baths), and the stunning Coromandel Peninsula.
Auckland is your gateway to a world of exploration and excitement in New Zealand. Whether you're a nature enthusiast or a culture buff, the experiences you'll find here will create lasting memories. So pack your bags, book your flights and get ready for an incredible adventure across New Zealand's North Island, starting in Auckland.
For more information and to book your activities, visit our website: Auckland Activities. If you're flying into Queenstown and Christchurch, check out our Queenstown & Christchurch blogs for even more travel inspiration!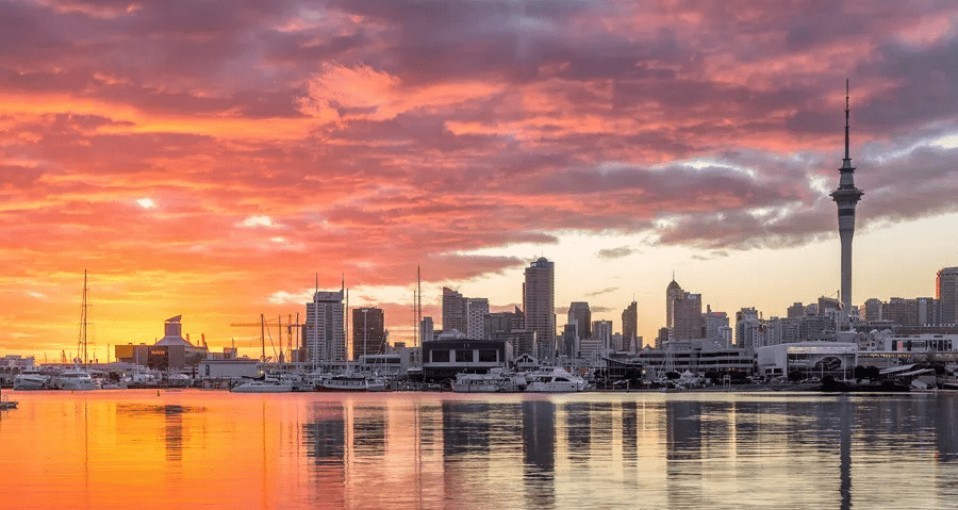 rating
93% of new customers that used Everything New Zealand to provide advice and securely book their NZ activities have let us know they've had a good or excellent experience with us. Thank you.