Easy to book - Secure Online Payments - Instant email confirmation - Flexible to make changes
Guided Walks - Tongariro Crossing Tongariro National Park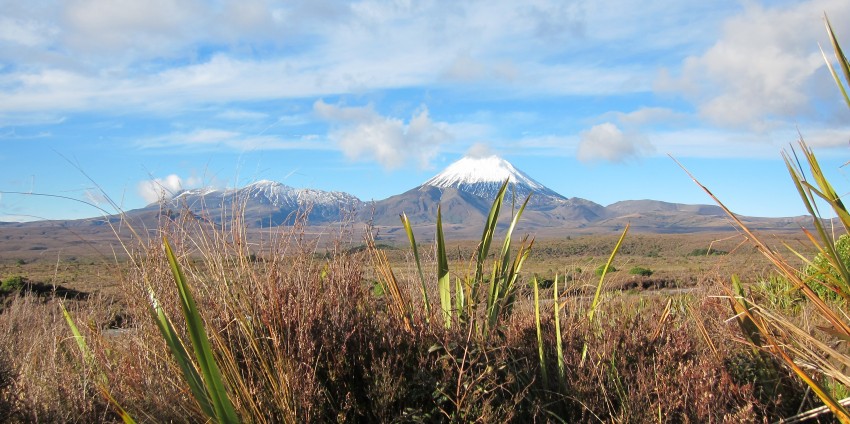 from NZD$700.00
Guided Walks - Tongariro Crossing
Description
New Zealand is well known for its fast, adrenaline fuelled tours, but taking these tours exclusively often means you miss out on seeing the phenomenal natural beauty of this Island paradise! If you really want to see the true New Zealand, the slow, calm pace of a guided walk ensures you don't miss out.
The Tongariro Alpine Crossing is one of the world's most beautiful hiking destinations. Walking Legends give you the opportunity to experience it for yourself, with a hike guided by a friendly and experienced professional. This seven to eight hour hike takes you through a rugged alpine environment that includes the amazing Red Crater, the enchanting Emerald Lakes, and the volcanoes – Mt Tongariro and Mt Ngauruhoe. The landscape of solidified volcanic lava bombs, solidified lava flows and loose tephra gives a magical feeling to the atmosphere – almost like taking a stroll on Mars. Known as the 'world's best walk', this incredible journey is very relaxing and peaceful and your guides will ensure the pace is comfortable for all. The amazing geography and history of this wonderful area as you hike and stop for frequent refreshments will awe you.
From Mangatepopo Valley (900m) to the saddle between Tongariro and Ngauruhoe Mountains and up a couple of steep climbs leads you to the Red Crater (1886m) – a volcano that still contains active fumaroles (steam vents) and last erupted in 1926 (don't worry though, there is no real danger from the Red Crater these days!). After admiring the inspiring views, you will descend a scree slope down to the gorgeous, bright aqua Emerald Lakes – deeply coloured by the volcanic minerals. Following the Lakes, you will edge around the northern side of Mount Tongariro before descending 600m down steps and switch-backs to the end of your hike. From here, you will be greeted with snacks and celebratory drinks before being transported back to your National Park or Whakapapa Village accommodation.
Trip Includes
7 hours hiking over rocky terrain. 1000 metre climb & descent over alpine pass
Enjoy a relaxed pace, hearty lunch, snacks & drinks
Raincoats, packs and trail map provided
Return transfers from Whakapapa or National Park Village
Experienced & knowledgeable local guides
Celebration drinks & afternoon tea at trail end
Duration
Departures
7am
Pick up from your Whakapapa or National Park Village accommodation
Operates daily during summer months only (Nov - May)
Other Information
Each booking receives their own exclusive guide for the walk
Guides carry a first aid kit, communications, safety equipment & extra refreshments
Not suitable for children under 10 years of age
Transport from Taupo, Turangi or further afield can be arranged for an additional fee. Please contact us to arrange
A reasonable level of fitness & agility is required for this guided walk. Track surfaces vary from well-formed paths to rough terrain of rocks & loose scree
You will need a good pair of hiking shoes or boots & suitable hiking clothing - no jeans!
Clothing required includes, quick-dry shorts or trousers are ideal. Warm jersey, thermal layers, warm hat and sunhat. Raincoats, thermal layers & day packs can be borrowed from us for free
Sunscreen is essential along with 2 litres drinking water & a camera
Tongariro Crossing:
1 adult NZD$700.00
2 adults NZD$700.00
3 adults NZD$900.00
4 adults NZD$1100.00
5 adults NZD$1300.00
2 adults + 1 child NZD$800.00
2 adults + 2 children NZD$900.00
2 adults + 3 children NZD$1000.00
2 adults + 4 children NZD$1100.00
3 adults + 1 child NZD$1000.00
Genuine Customer Reviews powered by
Service rating: good
Good . The tour guide was incredible. Hope he is being paid well.
Product rating: good
Service rating: excellent
Friendly staff and prompt service

Product rating: good
Not much to see, except the rocks.
Reminder: I am still waiting for the refund of 2 adults fare.
Service rating: good
Ease of booking with good response time and clear instructions. Price / value also good.
Product rating: good
Service rating: excellent
everything was very efficient & when I inquired about something staff were very helpful.

Product rating: good
big day, started off freezing, then was hot. Tour leader very helpful & knowledgeable.
Some of the walks not good for older people or people with some handicap. Very long & steep. But it was a lovely day all up & a lovely part of our country.
Service rating: good
Good

Product rating: poor
Not satisfy with the accommodation that was arranged when we have to overnight at the island due to cancellation of the ferry. I understand that this was due to weather condition but we have to pay rather large amount but the room's condition was not good.

rating
97% of new customers that used Everything New Zealand to provide advice and securely book their NZ activities have let us know they've had a good or excellent experience with us. Thank you.