Queenstown Adventures: The Best Summer Tours & Activities
Queenstown Adventures: The Best Summer Tours & Activities
Queenstown, often dubbed the adventure capital of the world, is a dream destination for thrill-seekers and nature enthusiasts alike. If you're starting your New Zealand trip into Queenstown, get ready for an adrenaline-packed journey surrounded by breathtaking landscapes - the perfect gateway to an epic South Island adventure. Let's explore the exhilarating activities and stunning attractions on offer this summer if you are visiting this South Island gem.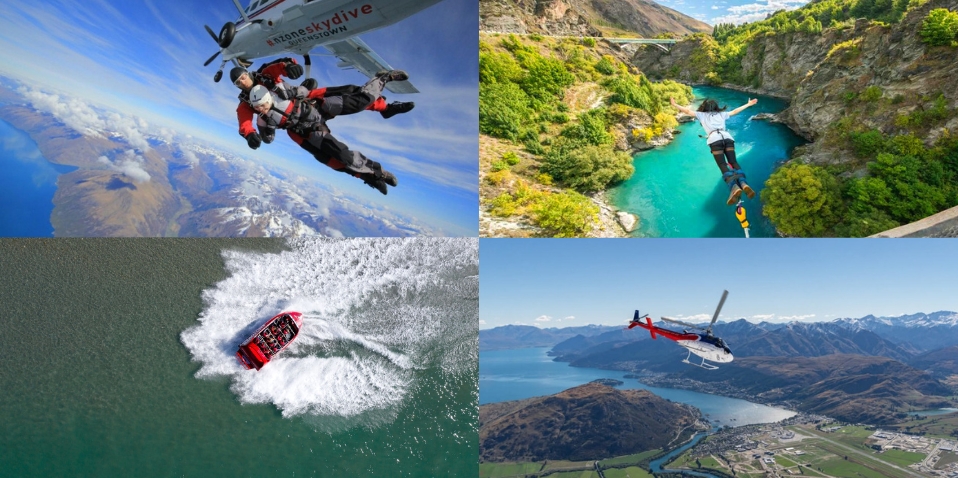 Adrenaline Activities:
Skydiving, Bungy Jumping, and Jet Boating in Queenstown is synonymous with heart-pounding adventure, and you won't be disappointed. Take a leap of faith on a tandem skydive, where you can freefall over the mesmerising Southern Alps and Lake Wakatipu. If that's not enough, challenge your limits with bungy jumping from the iconic Kawarau Bridge or taking on the Nevis Swing, one of the world's biggest swings. For a wet and wild adrenaline rush, hop aboard a thrilling Shotover Jet boat ride on the Shotover River. Hold on tight as your skilled driver navigates narrow canyons at high speeds, delivering an adrenaline-pumping experience like no other.
For adrenaline with a healthy dose of scenery, other thrilling Queenstown activities include helicopter flights over the local area and paragliding flights from Bob's Peak or Coronet Peak.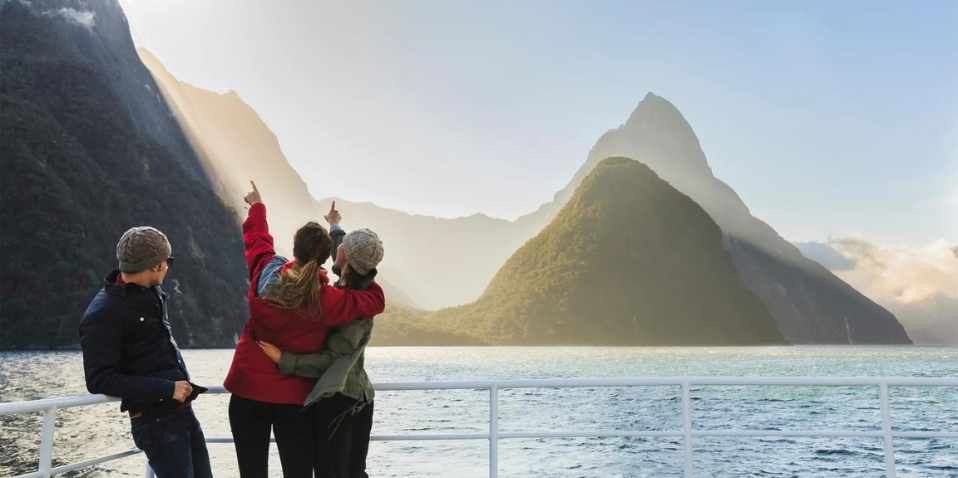 Milford Sound Day Trips:
Prepare to be awestruck by the beauty of Milford Sound, often referred to as the unofficial eighth wonder of the world. Queenstown is the ideal launchpad for your Fiordland National Park adventure. Choose from various travel options, including coach tours, scenic flights or helicopter rides, to reach this popular New Zealand destination. Once there, embark on a 1.5 - 2 hour Milford Sound cruise to witness cascading waterfalls, dramatic cliffs and the wildlife that call this place home.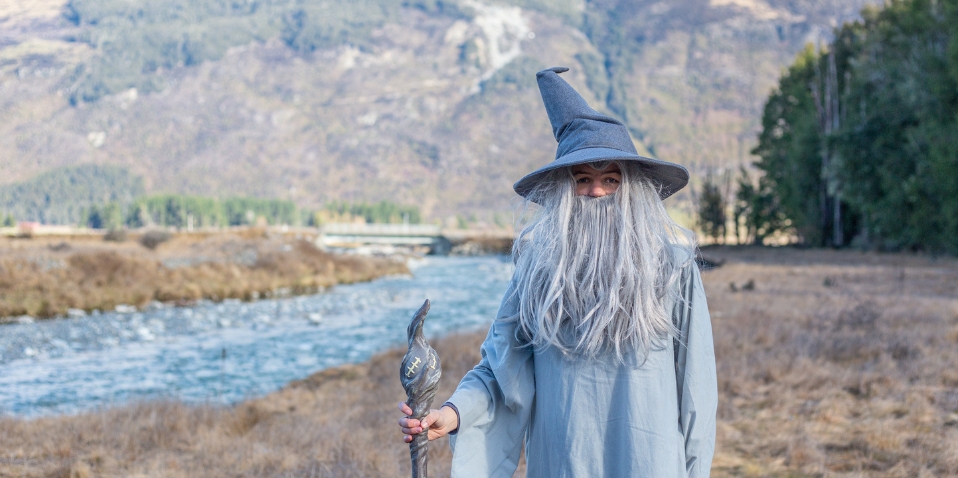 Lord of the Rings Tours:
For fans of Middle Earth, a visit to Glenorchy is a must. This charming town, a scenic 45 minutes drive from Queenstown, served as a backdrop for numerous scenes in the "Lord of the Rings" film series. Explore the stunning landscapes that captured the magic of Tolkien's world on a dedicated Lord of the Rings tour, or while experiencing a horse riding trek, Dart River jet boat ride or ziplining experience. For guided tours that visit specific Lord of the Rings filming locations, check out Queenstown Lord of the Rings Tours.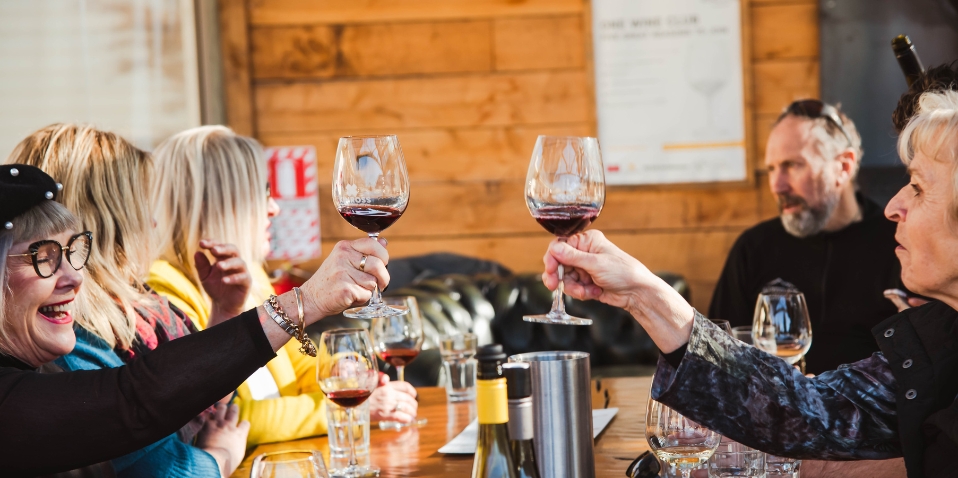 Wine Tasting in Gibbston Wine Region:
Indulge in a different kind of adventure by touring Queenstown's Gibbston Wine Region. Just a short 30-minute drive from central Queenstown, you'll find an array of wineries and cellar doors. Join a small group wine tasting tour to savour the flavours of world-class New Zealand wines while enjoying panoramic vineyard views.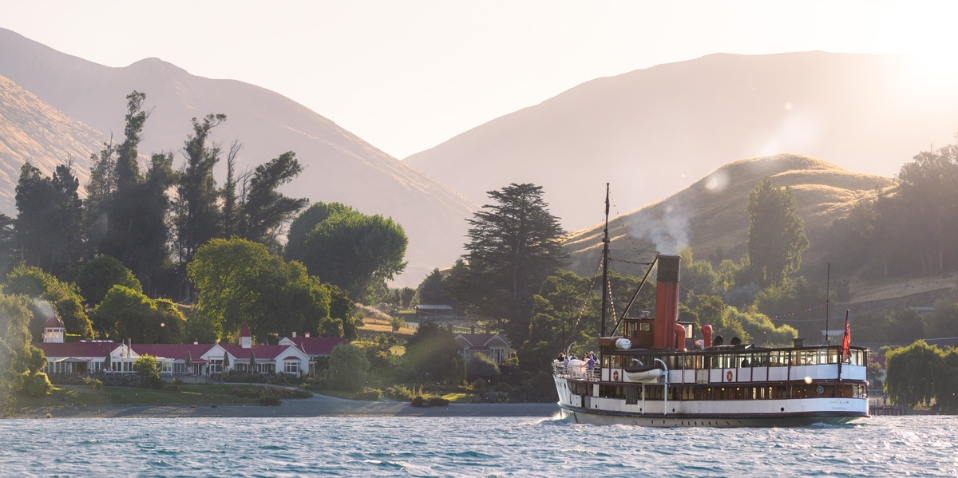 TSS Earnslaw Steamship & Walter Peak:
Experience a touch of nostalgia by cruising across Lake Wakatipu on the historic TSS Earnslaw Steamship, known as 'the Lady of the Lake.' This leisurely journey will take you to Walter Peak Station, where you can relish a gourmet BBQ lunch or dinner and enjoy a captivating farm show. It's a delightful blend of history, culture and natural beauty.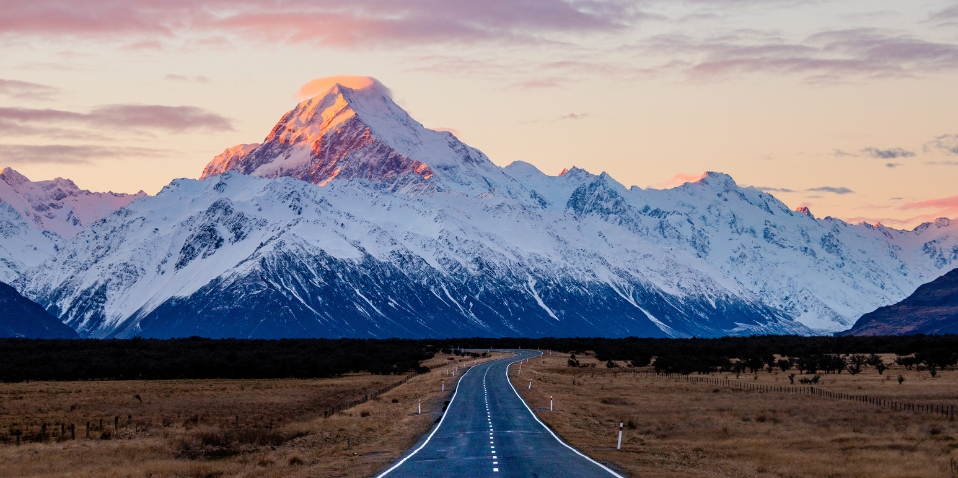 The Ultimate South Island Road Trip:
Queenstown is not only a destination in itself but also an excellent starting point for an epic South Island road trip. Rent a car or campervan in Queenstown and set off on an adventure. Explore nearby Wanaka & Arrowtown, both beautiful South Island towns bursting with history, scenery and fun things to do. Venture even further up the rugged west coast to visit Franz Josef or Fox Glaciers, or take a scenic 3 hour drive to Lake Tekapo & Mount Cook before continuing your journey along the east coast of New Zealand's South Island.
Queenstown is your gateway to a world of excitement and staggering natural beauty. Whether you're a thrill-seeker, a film buff, a wine connoisseur, or an explorer, Queenstown has something special in store for you. Start your South Island adventure here and make memories that will last a lifetime!
For more information and to book your activities, visit our website: Queenstown Activities. Or if you are flying into Christchurch or Auckland, find out which adventures start there by visiting our Auckland Adventures or Christchurch Adventures blogs.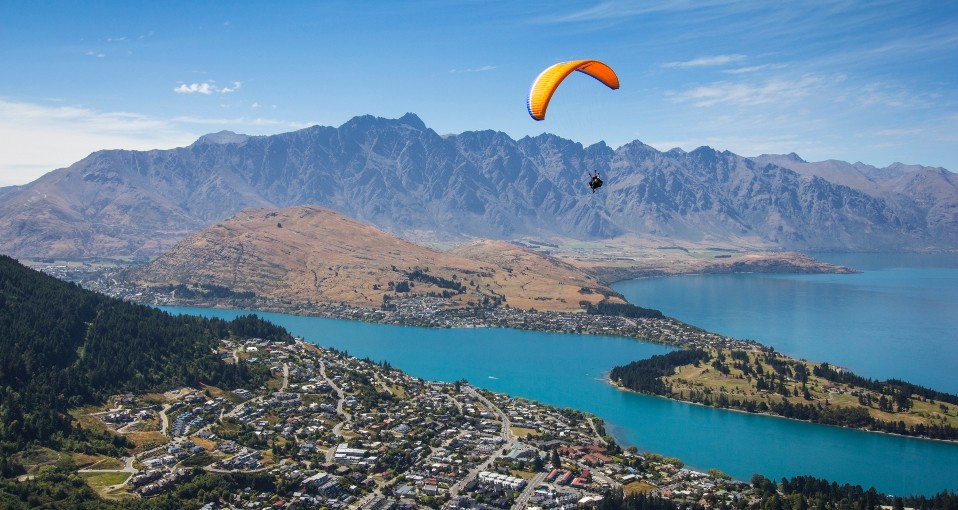 rating
93% of new customers that used Everything New Zealand to provide advice and securely book their NZ activities have let us know they've had a good or excellent experience with us. Thank you.